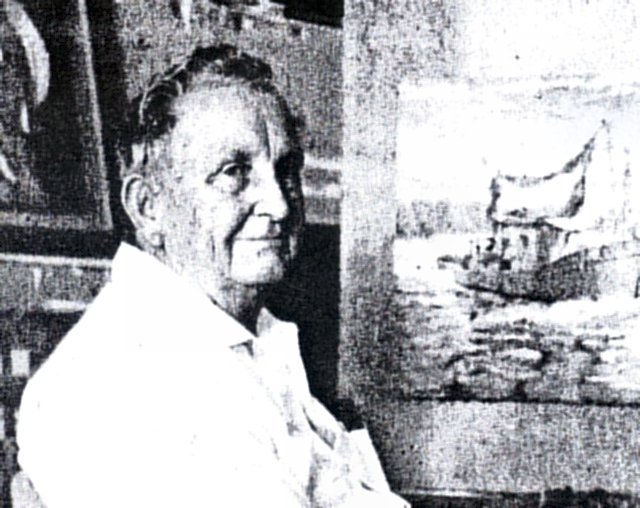 Aubrey H. Gardner
Aubrey H. Gardner (1911-2004) was born February 10, 1911 in Tulsa, Oklahoma to George Gardner (1867-1930+) and ? . Parents divorced before 1920. Attended art school in Los Angeles, California. Came to Biloxi, Mississippi via KAFB and after discharge worked in civil service in their graphics art department. Began Gardner Signs on Caillavet Street south of Division Street in the 1950s. Gardner also designed and built stage settings for many carnival organizations prior to the Mardi Gras season. Aubrey married Faye Stratton on July 27, 1935. He and Faye resided on Iroquois Street for many years. No children. In 1969, the Gardners moved to D'Iberville, Mississippi north of Biloxi where he continued to paint signs. Aubrey went to a retirement home at Ocean Springs in his old age. He passed on July 1, 2004 at Ocean Springs, Mississippi.
305 5th Avenue
In October 1969, Aubrey and Faye Gardner acquired a house and lot at 305 5thAvenue in Block 38, Section 22, T7S-R9W D'Iberville, Harrison County, Mississippi from Sadie Loudan Ables, a widow. The consideration for the 124 feet by 188 feet tract which included a garage and shed was $6500.(Harrison Co., Mississippi Land Deed Bk. 6, p. 145 and Trust Deed Bk. 8, pp. 459-461)
In August 1999, the Gardners sold their property at 10101 5thAvenue, the address had changed, to Alice C. Jenkins. Mr. Gardner had acquired power-of-attorney from his spouse in June 1999.(Harrison Co., Mississippi Land Deed Bk. 343, p. 522 and Bk. 342, p. 218)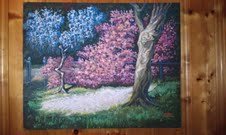 Azaleas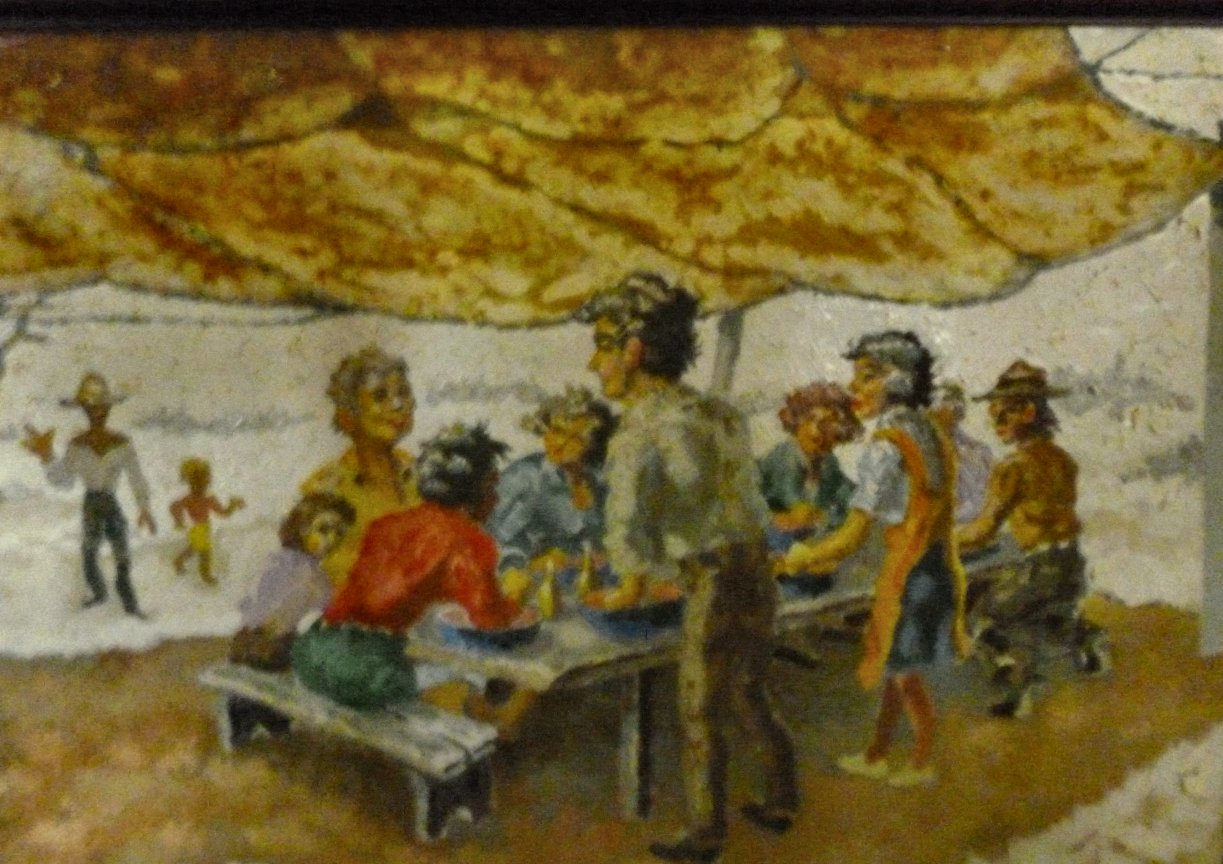 The Picnic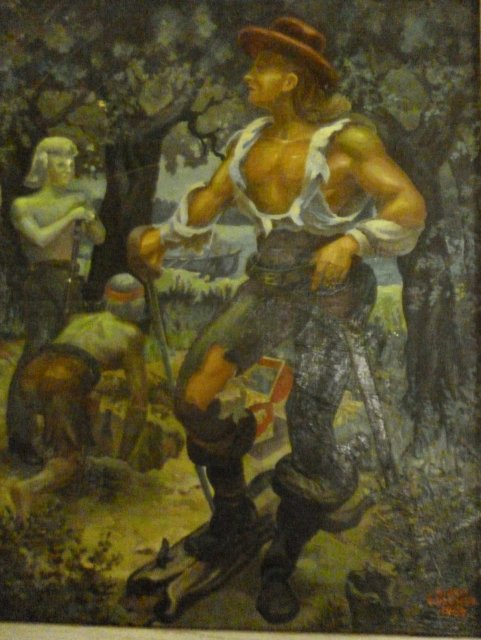 Pirate's Treasure
REFERENCES:
The Biloxi-D'Iberville Press, "More Stuff"-Aubrey Gardner, Artist-Illustrator, October 16, 1985.
The Sun-Daily Herald, "Gardner exhibit at Depot Gallery [Pascagoula, Mississippi]", August 18, 1985.